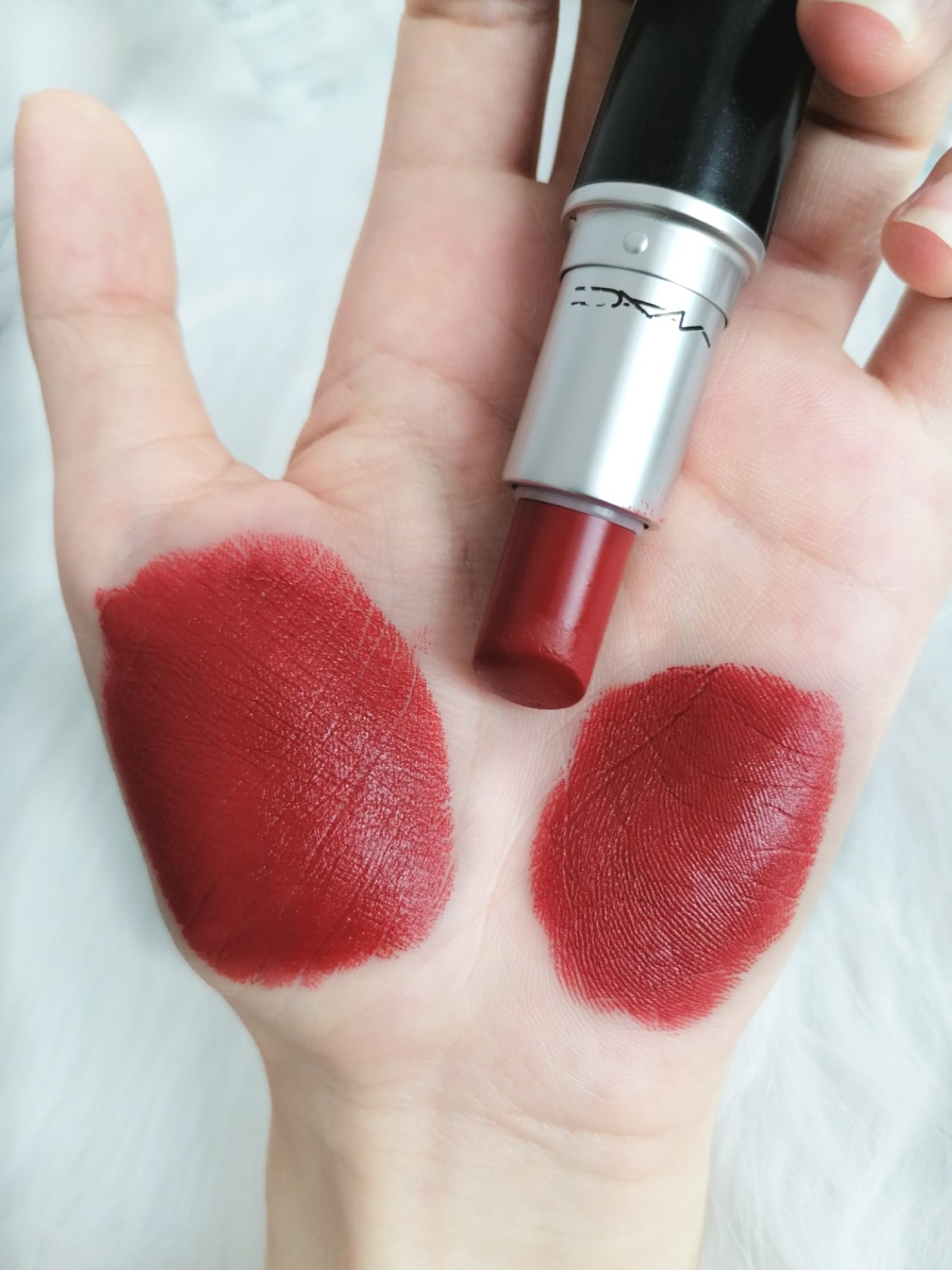 MAC Chili Lipstick Review & Swatches 2021
I am an all-out lipstick junkie, and can be pretty experimental with my choices. I have at least 25 different MAC lipsticks, but for whatever reason passed up Chili time and time again.
Sometimes you do not want to go red but you want a color that is strong and confident. Chili has those properties and warmth! This is a great color for tan, brown and deep complexions. It looks fabulous on my Estee Lauder Bronze complexion with out looking too bold. It looks like a deep brown red, but more in the red family on my complexion. It's a color that I can wear it to work and no one would ask if I'm going out that night.
It's matte and it is somewhat drying but not as drying a Ruby Woo or a liquid lipstick like ColourPop. I find the texture opaque and creamy enough. There will be a need to touch up later and there's definitely transfer. I like to wear Mac Mahogany lip liner when I want a play off the warmth of the color and Mac's Auburn when I want to give it to pull more red.
The lipstick comes in usual black case packaging and is under the permanent line of matte range.MAC Chili Lipstick retail price is $19.
That's it for this review. I have found my perfect red shade. Thanks to the orange undertone. What do you think and what MAC lipsticks are your favourite?
Where to buy?
Share